Not Having A Marketing Plan Is A Plan To Fail
Download Our Free Guide To Crafting Your Marketing Plan
This 45-page guide will teach you the 8-step marketing plan creation process, from understanding content and social media, to email marketing and SEO.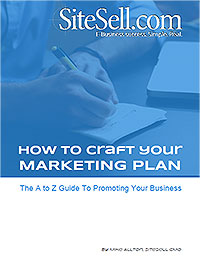 You'll see how all of the various digital marketing elements can work together to create a steady stream of traffic, leads and sales for your business.
In "How To Craft Your Marketing Plan" you will learn:
What Is A Marketing Plan?
Why Is A Marketing Plan Important?
How Does Digital Marketing Work?
What Are The Elements Of Digital Marketing?
How To Create Your Plan
How To Change Your Plan
Plus, it includes links to a variety of key marketing resources, as well as a Marketing Plan Template.
P.S. You'll also learn how legendary entrepreneurs faced and overcame their fears and challenges in our free Entrepreneurship email course.