Step 4: Promote Your Affiliate Products
There are many ways to promote your affiliate products and start earning commissions. Here are the 10 most effective strategies.
1. Write Affiliate Product Reviews.
Learn how to write product reviews that generate sales in this step-by-step guide.
In the meantime, here are the basic steps:
Choose a product as outlined above — preferably one you've used, or one that someone you know and trust can give you information about.
Identify the language your audience uses to describe their pain, or need.
Reflect that pain in the same or similar language in a product review.
Empathize — "I had that problem, too" — and explain how this product helped.
Detail the features of the product, and explain how each is a benefit in terms of solving the problem, or meeting the need.
Remember a call to action: "Buy this product!"
Writing product reviews for even small items can be time-consuming. But remember: it's passive income. Write it once, and leave it to convert potential customers to purchasers. Update product reviews at least annually for best results.
2. Blogging: Writing Content for Affiliate Marketing.
This is much the same as writing product reviews, except the article content may have a wider focus. So where a product review is a standalone article about a single product, the blog content for affiliate marketing is more likely to be contained in a "story-telling" blog post.
It may (or may not) contain links to several affiliate products within the same post, in which case each product description will be more concise.
This blog post, for example, by SBI! member Cath Andrews, contains an affiliate reference in the text of a discussion post.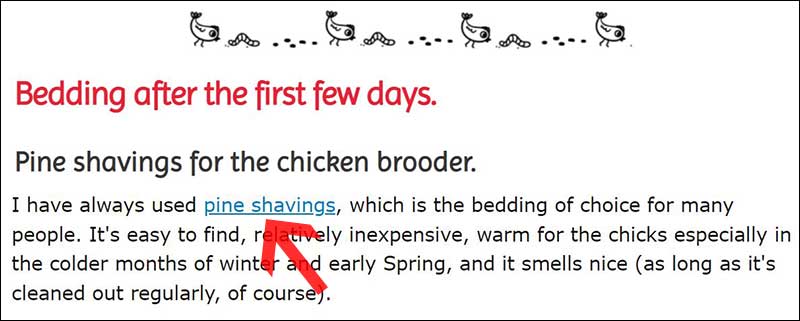 3. Affiliate Product Comparisons
Instead of one review of one product, compare two or more products of the same type.
This strategy is used by some of the largest brands — because it's effective. It's effective because potential customers on the edge of purchasing will often have two or more products in mind. Helping them decide between products is likely to result in a sale.
This type of review can work well as a quick summary of a product's pros and cons, helping the reader decide between similar items across the same, or different, brands.
You may have seen examples of this on Amazon. Starting with a review of each product, it summarizes with a recap of key features.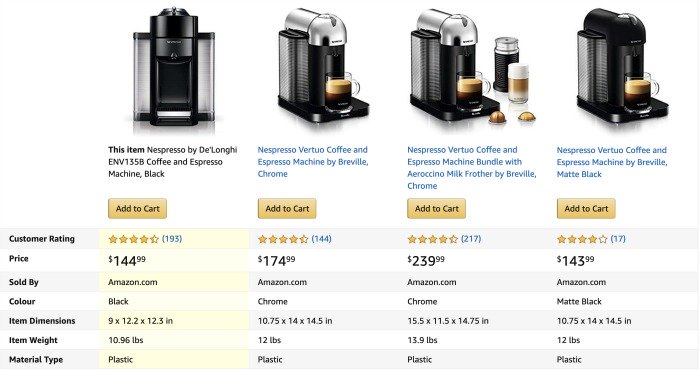 Use categories that you know will help your audience view the product as a potential answer to their problems, and list them in a table for quick reference.
4. "How-To" Tutorials of Affiliate Products
Do you have a product that could benefit from an explanation? If a site visitor is searching for an item that she thinks may be a little complex, an explanation of how to use it can help move her to purchase.
After all, it proves you have the item, and it shows you know how to use it. Now she has somewhere to come if she can't work it out when the goods are delivered!
Here's an example: tutorials are used as an imaginative way of encouraging the audience to purchase a particular brand of chicken egg candling equipment.
What better way to demonstrate the product than by promoting a sense of excitement as the audience watches the chick embryo grow, day by day?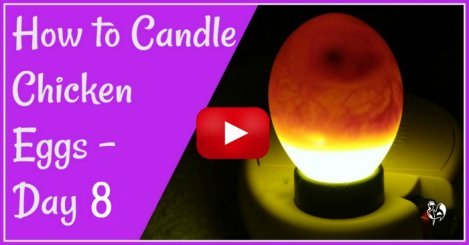 Solving the problem of "how do I candle eggs safely," at the same time it demonstrates both the affiliate's authority and the benefit of the product.
Win-win.
What product could you promote with a "how-to" tutorial?
5. Email Marketing of Affiliate Products
Do you have a mailing list? Use it to promote your affiliate products.
With one important caveat.
Do not put affiliate links directly into the email. Doing so may (and with Amazon Associates, definitely will) put you in violation of the merchant's terms and conditions.
Don't risk it. Instead, link your readers back to a product review page on your website. For example, this link leads to a product review about rat traps:

You don't need a huge number of subscribers to make email marketing of your affiliate products worthwhile.
Are you confident about segmenting your subscriber list? Great! Target specific groups around topics you know they're interested in.
And if you don't have a list — create one, now. It's an important asset over which you have control.
6. Automated Courses as an Affiliate Marketing Tool
Linked to, but different from, email marketing, here's how automated courses work:
Starting where we always start — with our site visitor — identify a problem or a need.
Examples might be a course about how to toilet train a puppy, or how to become a successful online business owner. Or, in the example below, how to successfully hatch chicks.
Create a written course in (for example) six steps that solves the problem or meets the need. Host the course on your website or blog, and create emails that link to and add content to the six website articles.
Use an automated email system to send out the emails at whatever interval you consider appropriate.
During the course, refer to affiliate products you might use: puppy training pads, or an email provider, for example. Link to the product reviews on your website.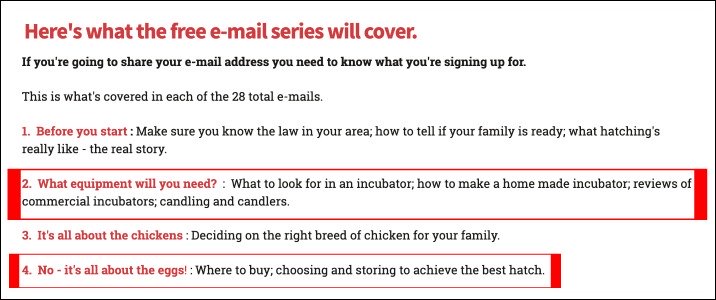 At the end of the course, offer access to a more detailed course about the same subject. Make clear that you will also consider affiliates to promote and sell your course, for a commission.
What about promotion away from your website or blog?
7. The Role of Podcasts in Affiliate Marketing Promotion
Why not talk about your affiliate product? If you already have a podcast, it's an ideal marketing platform. If you don't, consider creating one.
And if you don't have time for a podcast series, consider creating audio to host on your website.
What should it contain? Here are some ideas to get you started:
Interview someone who uses the product or service.
Have a discussion with someone who uses the product, if you also use it.
Interview the person who created or sells the product.
Or appear on someone else's podcast to promote your own affiliate product!
Jeff Sieh, of Manly Pinterest Tips, uses podcasts to promote other people's affiliate products -- in this case Cara Chace's membership site.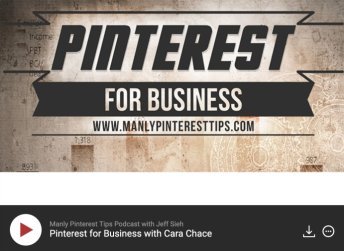 8. How to Promote Affiliate Products on Social Media
Facebook, Instagram, Pinterest, Twitter — where are your audience? Social platforms can provide a great launching-pad for affiliate product sales.
Facebook: Most useful for promoting affiliate links within your own Facebook group (not a business page where your reach will be lower) where you have built up a community of fans not just interested in, but committed to, your niche.
Instagram: if you have a young audience, Instagram may be the place for your affiliate marketing, particularly in the fashion niche. "Shoppable Posts" on Instagram make promoting affiliate products simple. In addition, Hootsuite's statistics show that…
60% of Instagrammers say they discover products on the platform.
75% of users take action such as visiting a website after viewing a post.
Pinterest: according to their own statistics
431 million people use Pinterest every month to find ideas and inspire their next purchase
85% of Pinners say Pinterest is where they go to start a new project
97% of top Pinterest searches are unbranded
80% of weekly Pinners have discovered a new brand or product on Pinterest
Twitter: engaging with others is the way forward with Twitter affiliate sales promotions. And then use hashtags to Tweet out your affiliate and your promotional post or, as in this case, video.

Speaking of which…
9. YouTube's Role in Affiliate Marketing
Back to tutorials again, but this time as a video on your YouTube channel with links to your website-based affiliate product review in the description. Adding a direct affiliate link on YouTube is a grey area — and never be tempted by advice on the web to cloak affiliate links. It could result in your account being closed.
What works well on YouTube?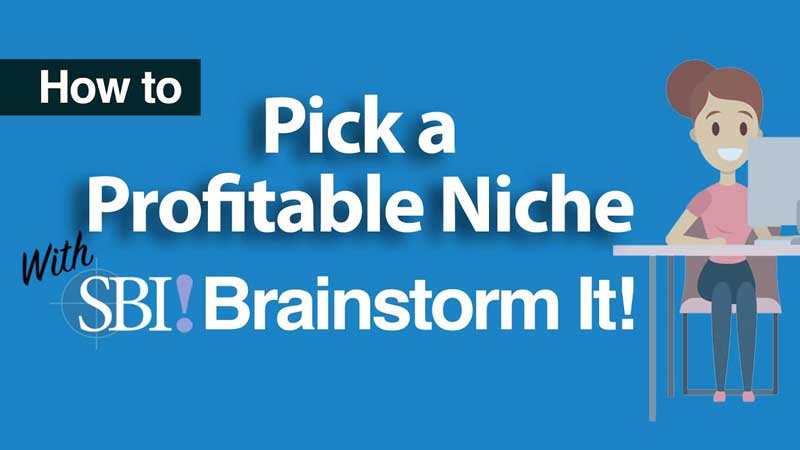 "Walk through" videos: you don't appear on the video but demonstrate the features of a product
"Unboxing" videos: video yourself taking the product from its wrapping and show what comes bundled with it.
"How to" videos: recording yourself using a product demonstrates that you do own and use it.
10. How to Use Webinars in Affiliate Marketing Promotion
What better way to engage your audience than by hosting a live webinar to demonstrate a product or explain a service. Use free platforms such as Google Hangouts, YouTube Live or Facebook Live. Here's how:
Prepare what you want to say. Know the main features of the product or service and list them.
Practice what you're going to say. Recording yourself on your mobile device is a good way to spot what you need to clean up.
Advertise your webinar in your newsletter, on social media, and to friends and family (at least you'll know you have some participants!).

Be prepared for a question and answer session.
Record the webinar and place the recording on your website.
If you use slides, re-purpose them after the webinar — use them as a lead magnet for your newsletter, for example.
And there you have it. Ten ways to promote your affiliate products. We're not quite finished yet, though.