Prosperity, Passion, Priorities,
Freedom And Family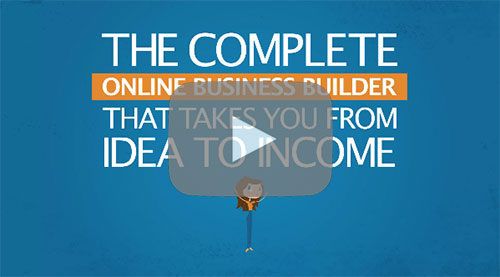 SBI! is all of that and more to these people...
Each SBI! owner below has achieved life-changing goals. Click on one to understand how s/he did it, and how SBI! enables you to do the same, even if you are a total newbie.
A Message From Ken Evoy, Founder Of SiteSell.com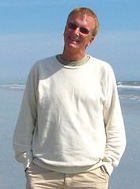 Despite having the best (the only) product of its kind, you and I have a problem. And it's the same problem. Here it is...
Even though SBI! costs less than $1 per day, the average person researches for more than 3 months (years, even!) before committing to SBI!. There are 3 reasons for this...

Introducing SBI! for WordPress
WordPress is the most widely used content management system; and now SBI! is part of that success.
Entrepreneurs and Bloggers often struggle to determine what their business should focus on, or what their target audience is really interested in learning about. Now, with SBI! for WP, you are in a better position to Find Topics, Find Customers, and Find Your Business!
SBI! for WP brings to the WordPress platform:
Brainstorm It!, the Most Advanced Keyword Research Tool of its kind
Powerful Online Courses on Business Building
Timely Articles and Information to Help with WordPress, Monetization, and more
Incredible WordPress Integration via the SBI! for WP Plugin
Helpful and Private Community
We'd like to invite you to explore this new tool and check out the Free 30-Day Trial. Getting started is easy! We know it will help take your business to new heights.
SBI!... Success. Simple. Real.
What Is SBI!?
SBI! is the only all-in-1 package of process, software, guidance, and help that enables anyone to create Web sites that build profitable businesses at unmatched rates of success.

Process
Step-by-step video and written guides help you every step of the way, guiding you through the most effective web business building process available anywhere.
Software
All the tools you need to grow your increasingly profitable e-business. Very easy to use, point and click through any web browser. Learn more


Always Up To Date
All SBI! software updates are free and automatic. We also track hundreds of e-business news sources for you, adding new nuggets to SBI!, keeping you informed and on the leading edge.

Support
24x7 SiteSell Support and business-building assistance at the unmatchable, near-legendary "help and be helped" SBI! forums, our community of success oriented entrepreneurs.
Do More Than Create Web Pages
Do more than "learn how." Do more than merely putting up yet another site or blog that "sits there." Start and build a real business.
The right process, the right tools that remove all the barriers and mysteries, correctly applied at the right time. That is how you grow an online business with increasing long-term profits.
That is how SBI! works.
To see it in action, take the 30 minute video tour. It explains everything.

You will understand how and why SBI! delivers what it promises... your best chance at e-business success. SBI! works... if you work it.

SBI! 1.0 SBI! 2.0 SBI! 3.0
SBIers have outclassed larger competitors since SBI!'s beginning in February, 2001. They've done it at a small fraction of the cost. Then, in 2008, we added a game-changing new module to SBI!...
Content 2.0 ("C2")
Imagine visitors helping to build your business for you, for free, just like a mini-Facebook. SBI! had jumped to a whole new level... 2.0.
SBI! 2.0 pushed online businesses to heights never before possible. It leveraged the already-unmatched business-building strength of SBI! 1.0 with Web 2.0 "visitor power"... free.
Content 2.0

is worth thousands of dollars, considering the traffic it builds. However, like everything else in SBI! (process, tools, automatic upgrading & updating, help & support), it's all included. SBIers benefit from C2's unique advantage more than ever.
Now comes BlockBuilder 2

- a module so significant that we are entering the third generation of SBI!... SBI! 3.0. The price for this 3-year, $3.5 million dollar development? Free.
Why Build A Site Or Blog When You Could Build A Business?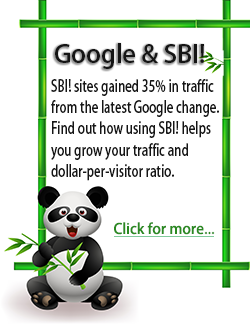 Offline, a place of business (ex., an office, studio, store) is not "the business." Business only develops...
if you have prepared well
if you attract customers
if you provide value, and
if you monetize effectively.
We all know that is true for offline business.
Online, though, everyone seems to forget that a site or blog is not a business. It is just a site or blog.
SBIers build businesses, not mere sites or blogs. There are hundreds of faster ways than SBI! to put up yet another ineffective site or blog. But there is no better way to build an "e-business" than SBI!.
The Hard Parts
A site or blog, if it is to become a business, is the "easy part" that comes between 1) the planning and 2) the traffic-building and converting of that traffic into money.
99% of e-businesses fail at the critical "hard parts." If you fail at those, your site or blog fails. If you execute them well, your online business thrives. To get them right...
Use the only all-in-1 product that provides all you need (process, tools, updating, help) to build long-term, profitable e-businesses... businesses with high intrinsic value, equity that you can ultimately sell, just like well-built offline businesses.
SBIers build businesses with growing income and equity. That is what delivers life-changing freedom (the "It!" in Site Build It!).
You can do the same.
The Bottom Line?
SBI! works. You now know enough to get started. If your SBI! experience is like most, you are about to embark upon a life-changing course. We know that sounds hard to believe...
You likely have doubts, or can't quite see how SBI! can help you, or even wonder if you can do it on your own. Do not let those question marks stop you. The best way to eliminate doubts which lead to procrastination?
Just get started, right now, totally risk-free.
If SBI! is not for you, just cancel and refund.
No reason needed. Here's the Money-Back, "Confidence of Success" Guarantee.
Total risk = $0.
Strong upside. No downside.
All you have to do is...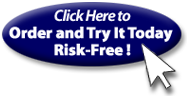 Or click here to show and read the rest of this page