Building an online business can be fun, simple and profitable!
What can you do with SBI!? Get Started
Create your own website around what you know and
lve with SBI!.
Build a vibrant online audience around what interests you. Then, leverage that popularity into an e-business that can earn you a nice sideline income, or as a "brand of one" that can pay you full-time dividends year after year!
SBI! Is Now Available For WordPress!
HAVE YOU STRUGGLED TO CREATE YOUR ONLINE BUSINESS WITH WORDPRESS?
You are not alone.
WordPress "as-is" won't build a business. You need more...
Complete step-by-step guide to building a business on WordPress
Keyword and niche research tool that returns thousands of potentially profitable keyword and business ideas
Knowledge base of business-building articles and tutorials, including many WordPress-specific topics
Vetted WordPress plugin recommendations from our experts
24/7 Customer support, Dedicated, success-focused user forums
YES, YOU CAN NOW USE SBI! WITH WORDPRESS TO GENERATE THE SAME HIGH SUCCESS RATES THAT SBI! OWNERS ACHIEVE.
Ready to start but don't know where to begin? You're not alone.
These folks started out just like
you

.

(Click any photo below to hear their SBI! story in their own words.)

These amazing stories are just the tip of the online iceberg. Everywhere, folks just like YOU are building their web businesses and L V I N G every minute of it!

And when you're this successful, people start to take notice!

SBI!'s simple, powerful system is the foundation
of each thriving e-business.
The 4-step CTPM system provides the building blocks that make e-business-building elementary.
Sign up today, and you're on your way!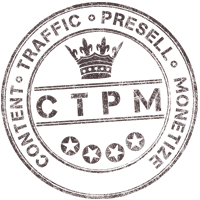 All you have to do is follow the roadmap and do the steps.
It is that easy!
1. Content
Provide in-demand content on topics you know and care about.
2. Traffic
Attract targeted traffic voracious for your unique, compelling content.
3. PREsell
Build trust and a solid "ready-to-buy" customer base by over-delivering, NOT by aggressively selling.
4. Monetize
Convert those targeted visitors into income using any number of recommended, profitable methods.
CTPM is 12-years proven to build solid e-business foundations. You get it all right, right away.
Without a process, most folks spin their wheels, moving from one unverified method to another, wasting time and money.
Pull off the covers and see what's included.
Over 80 tools and modules.
Mobile, social, viral, SBI! covers it all. Here's some of what's inside...
Brainstorm Topics
Brainstorm It! is the world's first smart brainstormer, niche-picker, and keyword researcher. Find potential Site Concepts for your e-business, even if you only have general ideas for your niche. Even if you have no idea! Exclusive to SBI!.
Design Your Site
SBI!'s Site Designer is a complete set of tools that give you total control over how your site will look. Customization is infinite, simple, and immediate. Choose one of 200 sharp, modern templates in a 2-column or 3-column layout.
Build Your Site
SBI!'s state-of-the-Web, browser-based, drag and drop page-builder incorporates features from the world's best html editor to unique workflow tools that make building your site a breeze. It's fun, easy to use, and powerful.
Mobile Easy
With a few clicks of your mouse, smartphone-optimize your site. Readable font sizes, full site navigation and more make it a joy for people to visit your site and become mobile fans.
Viral Content
With the addition of Content 2.0 (or "C2"), SBI! now also enables your visitors to create unlimited Web pages for you... free. C2 turns any page into an irresistible invitation for visitors to want to write for you. Other visitors comment and rate the pages. Viral notifications are built into every step!
Blog & RSS
SBI! includes all the very best features of blogging including chronological site updates. Customize your RSS feed to disseminate your new content to your excited news reader subscribers.
Social Media
A single button-click enables powerful social media sharing features site-wide. Your visitors can now easily "buzz" your site to social giants such as Facebook, Twitter, Google+ and Pinterest. SBI! sets your site up for complete social media spread by putting your content front and center, and making it one-click easy for visitors to spread that content all across the web.
Your Own Subscriber List
SBI!'s robust Mailout Manager makes hosting your own community of subscribers a snap. Not only do we make it click-easy, your cost of sending out your e-zine is built in to your subscription. Services like aWeber and MailChimp charge up to hundreds of dollars a month for mailing list services. And as you grow, these services get MORE expensive. But not with SBI!. Pay one steady price and you're golden!
There's n need for plug-ins when all
you need to succeed is "built in" to SBI!.
Sure, SBI! is a complete site-building system. But it does much more than help you build a brochure site or blog. SBI! is the only beginning-to-end business-building system that includes both a proven process AND the tools to make the process work.
"Super" Support
Support with a capital "S", SBI!'s built-in customer service team can leap any site-building snag in a single bound. Get on-the-spot guidance any time, day or night.
Your Private Community
The private SBI! forums are your helpful headquarters for tips, information or a helping hand. SBI!'s vibrant, supportive online community is always there when you need them.
Every Tool, Every Time
Representing years and millions of dollars of research and development, SBI!'s one-of-a-kind suite of tools streamlines the technical process of creating and maintaining a growing website.
The Definitive Roadmap
The Action Guide is a roadmap to success used by tens of thousands to build their own successful, profitable web businesses, and it's only included in SBI!.
A Proven System
SBI!'s unique tools and step-by-step roadmap combine to provide you with a complete system used by tens of thousands of folks just like you.
Iron-Clad Guarantee
Try SBI! for 90 days. Not satisfied? No problem. No questions asked. No strings. We'll give you a complete refund on request.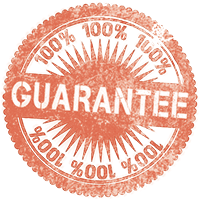 Fall in lve with SBI! in 90 days or less or your money back.
Absolutely, positively,
guaranteed

.

No Product Is Perfect For Everyone.

We only want you to own SBI! if its highly focused-on-business approach is right for you. You surely feel the same.

The Guarantee turns your purchase into a risk-free trial. Make your final decision after putting it to the test...
Simply follow the Action Guide (video, written or mobile).
Pick the perfect niche and register your domain.
Build your business with the right process + tools.
"Super" support & your SBI! community are right there with you.
Use SBI! for 90 days, risk-free.
You'll know if it's right for you.
Try it. If you decide it's not for you, simply tell us and we'll refund you IMMEDIATELY.
N strings. Better, actually...
You can keep the domain name that you register at our expense. It's our thank you for permitting us to introduce SBI! to you.
N time limits on your subscription!
Ask for your money back anytime... we'll refund you 100% within the first 90 days of purchase of your annual subscription, and on a pro-rata basis after that.
or...
Ask for your money back within the first 90 days of your initial monthly purchase... SiteSell will refund you 100%. Yes, you can get all 3 monthly payments back!
* What's The Fine Print?
[ * There is none. ]
No ifs, ands or buts. There is absolutely no "fine print." You can be 100% absolutely, positively sure that we will honor this guarantee.
Since 1997, SiteSell has built a rock-solid reputation of honesty, quality and service. Tens of thousands of SBI! owners, institutes of higher learning, existing businesses of all sizes, and vendors all know that we mean every word we say.
This guarantee is no exception.
=