Struggling with WordPress? Starting with It?
Introducing SBI! for WordPress
Have you ever noticed how building an online business seems so fast and easy in TV commercials? "Build a website - it's easy!"
The good news is that it is indeed easier than ever to put up a website (due to the proliferation of easy-to-use sitebuilders). That is also the bad news because millions of would-be solopreneurs are building websites.
The worst news?... "Site" is not the same as "business."
Almost everyone fails because "build a site" advertising fails to mention a critical fact...
It takes more than a site to become the independent owner of a profitable online business. It takes a process, one that guides you every step of the way. There is only 1 business-building process with a proven 15-year history of success...
SBI! - now available for WordPress
Follow it rigorously to achieve the goals you set for your business.
Do not be one of the 99% who rush to a near-inevitable future of failure...
What is SBI!? How Does It Differ from SBI! For WordPress?
SBI! is a business-building product that has a 15-year history of the highest rates of online business success. When a recent study demonstrated how poorly most solopreneurs who use WP do, we removed SBI!'s proprietary website builder and replaced it with WordPress. Other than that...
Both products include the totally unique system of building a long-term business online, one that grows both income and equity (i.e., saleable value). More on this later, but for now, the key point is the following...
SBI for WP enables you to succeed at rates and levels that few WordPress users have managed in the past.
Why Most Solopreneurs Fail
The upsides of being a solopreneur are wonderful (control, independence and freedom).
The downsides? There is a constant forestfire of information (much of it bad or "Get Rich Quick"). Alone without help, you must convert overwhelming chaos into order, keeping what works and dropping information that you know to be bad.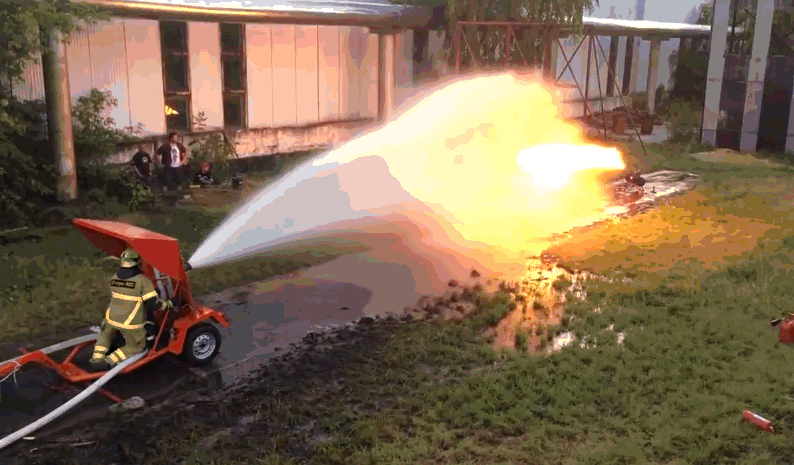 Here's the thing... Even if you could do it well, you should be investing all that "keeping up" time in the actual building of your online business. Doing both well is a severe challenge. The feeling is sort of like the out-of-control fireman, pictured right.🔥
Given the solopreneur's severe time constraints, the result is inevitable. Solopreneurs fail at 1 or more of 4 stages. All are preventable...
Bad Early Decisions: Make all the right calls (ex., refine your niche) before you pick your domain name! Doing the "pre-domain-name steps" perfectly makes all that follows so much easier.
Failure to Stand Out: You may have noticed that blogs and sites by successful solopreneurs have something special - a feeling or presence - that makes them stand out. Most sites, regardless of how beautiful the template, fail to establish that "certain something." SBI! solves that mystery - shows you how to stand out.
No "Brand Of One": You must go beyond your site to build "trust and like." Write to connect, not merely to impart information. Interact creatively. SBI! shows you how to build an all-important "Brand of One" that prospective customers will remember and like.
Failure to Monetize: Some solopreneurs fail to make a realistic monetization plan. The experience is painful when it turns out that, after doing everything well so far, your traffic monetizes poorly. Totally avoidable, do not discover this when it is too late.
Those are just the basics. There are many smaller steps within each stage. They are all "do-able." Do them as if your business depends on it (in fact, it does!).
Let's summarize. Early mistakes limit your potential income, even pre-doom your business. Follow a proven process. Avoid the biz-damaging errors and maximize both your likelihood and level of business success.
Become that rare breed of solopreneur... one with an online business that 1) is valued by customers, 2) generates solid income, and 3) grows long-term value (i.e., equity).
Why SBI!? The Code is Etched in its Soul...
Written By Solopreneurs, For Solopreneurs.
Ask any solopreneur what his/her most common problem is. The answer is going to be, "time." They never had enough time to build a profitable online business.
SiteSell is not so much a company as a collection of solopreneurs. So we not only "get" the time pressure, we still live it every day - so much to do!
That's why we knew that the only possible solution for the everday solopreneur was to design the only all-in-1 package of process, software, guidance, and help that squeezes every last ounce of time-effectiveness into what becomes your increasingly profitable online business.
Building a successful online business depends upon following a proven-to-work process. That theory became the best track record anywhere. SBI!'s has delivered 15 years of unparalleled success. And the gap is growing.
Your job? Every winning SBIer emphasizes the same key point... "Follow the Action Guide." Simple as that.
The Action Guide Breaks The Process Down Into The Steps.
Do The Steps. Ignore Everything Else.
Some SBIers liken the Action Guide to noise-canceling headphones, allowing them to focus and execute without distraction. Rachel from lovemyfire.com (a Top 0.5% site), observed that...
SBI!'s process has evolved to integrate every important new technology and trend of the Internet since 2001 (ex., RSS, social, mobile, etc.). We've also been first on lesser-but-still important points (ex., first in the world to create and submit an automated Google Sitemap creator).
Despite the constant evolution, SBI! will always be evergreen because it is based upon .
Do the SBI process, all the steps in the perfect order, making optimal decisions as you build step upon step upon step. We won't tell you it's easy. It's not - no business is.
It is, though, do-able. Here's why...
Each big step is made of several little steps.
Each little step is do-able.
So the whole process is DO-able.
And that makes succeeding online more likely and less risky.
DOing SBI! puts you way ahead of where you would be without it, and well ahead of the 99% of solopreneurs who fail (many of whom could have made it). It puts you into "the Top 1%" of all active websites. Many are in the elite Top 0.5% of all active sites in the world! That's "Top 1 out of 200!"!
There is no mystery or fluke to these results...
The better you execute, the better you'll do.Do not rush - complete each step as well as possible. Passion and patience will serve you well on this journey...
Proven Business Roadmap (That is Constantly Updated)

SBI! is the perfect online business roadmap for solopreneurs. You do not quickly and mindlessly follow it. You build upon it in your own unique way.
The beauty of SBI! is that it enables you to focus 100% of your time on business-building. There is no need to figure out anything else - no need to waste time (the solopreneur's most precious asset) on non-business work such as...
trying to tell good advice from bad (not as easy as it sounds)
differentiating what is important vs. what is not (is "new" going to be a passing fad or an important new trend?)
no need to "keep up" with all that is happening in Internet marketing (a full-time occupation by itself)
collect and assemble all the key bits and pieces into an ordered and optimal process that works.
Most people simply can't do all that...
Newcomers to online business are overwhelmed. Much painful, time-wasting trial and error lies ahead.
Even the majority of experienced solopreneurs fail over and over, not realizing that they have something wrong (sometimes just one key piece of the puzzle may be wrong). They finally give up - a needless shame. Passion and determination deserve to be rewarded.
Bottom line...
Every second of your limited time goes into business-building because SBI! takes care of everything else for you...
SBI! filters all the noise down to an always-up-to-date, step-by-step process that maximizes business returns.
SBI! takes whatever is hard or complicated and turns those barriers into do-able, simple steps.
You do business. We do everything else. Consider how Venus Williams talked about how she became a tennis champ...

She has "people" to take care of everything else. Now, so do you - us!
You become our champion! 🎾
The freedom to focus all of your time on your business is a powerful advantage. Compare the SBI! approach...
Sitebuilding Software Builds Sites, Period.
WordPress is an excellent Content Management System, as are Yola, Wix, Weebly, and countless others. But that is all you get - a tool to build a blog or site.
You now know that site-building is only one part of building a business. It takes a complete and proven business-building process to grow a profitable business that meets your goals.
No sitebuilder does that, not even WordPress.
So Why Make A Version Of SBI! Specifically For WordPress?
WordPress is harder to use than the "easy sitebuilders," but it's worth the extra effort to learn (if you don't already know, we show you how). Why do we like WP for solopreneurs so much?
It provides a near-infinite number of plugins. A carefully selected set of plugins puts WordPress's potential above that of other builders. It adds a problem, too, though (in addition to the lack of a business-building process)...
WordPress's "ecosystem" (templates, plugins, bloggers, etc.) is massive and constantly changing. It's too much for most solopreneurs to figure out and keep up with. The time and confusion are...
too much to master, as evidenced by the high failure rates (more on that shortly)
poor investments of time. The best investment focuses on growing the business.
This is one of the big reasons most WordPress-based solopreneurs end up disappointed in their business results. Heck, they are time-constrained even without WordPress.
Given the SBI! philosophy of "we do it all for you," this special version of SBI is just one more way for us to enable WP users to focus your time on what matters most... YOUR BUSINESS!
The Solution? Combine the Two Best-of-Breeds,
SBI! and WordPress!
SBI!'s "we do it all for you" philosophy of OVERdelivery is why solopreneurs who use SBI! have outperformed those who do not. This has been true since its introduction in 2001 and every year since. And now, we introduce a new version of SBI!, one which actually takes the "Original SBI!" a step further...
We still do it all for you AND we "do" WordPress and plugins for you, too.
It is a shame to spend so much time wading through WordPress-related issues (ex. hosting and support and plugins and themes), instead of focusing 100% on building your business. It hurts to work so hard and then see this in your analytics...
Did you know that the average solopreneur website gets less than 1500 visits per month (50 visits per day). Barring special circumstances, that much traffic boils down to near-zero income. In other words, the average solopreneur fails!
Why You Succeed When You Add SBI! to WordPress
(Especially If You Have Failed Before)
Since 2001, Original SBI! has been taking solopreneurs (even raw "newbies") through an ordered, all-in-one BUSINESS-building program. We have refined and perfected it, while evolving it to optimize the use of every new development.
SBI! provides everything that WordPress does not, all the business-building steps and every important tool from the Original SBI! that do not exist as plugins.
It's a special type of addition...
WordPress (World's Best Content Management System)
+
SBI! (World's Best Business-Building System)
_________________________________________________
This is NOT 1+1=2. SBI! for WP is a syngergistic 1=1=3.
It adds up to one heck of a powerful business- building duo.
It's still WordPress...
But now you're all business.
Most WordPress solopreneurs fail due to the absence of the BUSINESS-building steps of the Action Guide, along with the non-plugin tools that are needed to complete them.
For years, we didn't see how well these two best-of-class products would elevate each other.
We Originally Missed the Forest for the Trees!

For years, we considered WordPress to be "the competition." We were too close to see otherwise.
We discovered the fit during a study to discover how solopreneurs were using WP to earn income. One result stood out...
The failure rate was slightly more dismal for WP-using solopreneurs as for those using other sitebuilders or who were uploading their own HTML. Think about that...
WordPress is a powerful sitebuilder/blogging software. Users love it - no news there. But the solopreneur failure rate was just as bad as any other sitebuilder. It was worse than some, probably due to the extra layer of complexity of WordPress itself.
The conclusion is NOT that there is a problem with WordPress - no. It's still about TIME, maybe even more so since there is so much to learn about Wordpress and its ecosystem. The vast majority of WordPress users need SBI! as much as any other solopreneur...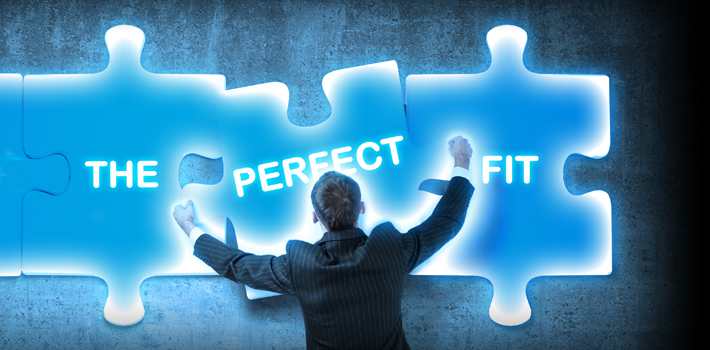 SBI! and WP Are The Perfect Fit
The business-building problems of WP are the business-building strengths of SBI!. ...
WordPress needs SBI!'s comprehensive, step-by-step business-building Action Guide.
It also needs the detailed research tools that you need to make the best niche decisions possible.
While WordPress has SEO plugins, it lacks all the traffic-building, social media, monetization and other key business-building steps that are all included in SBI!.
No one is blaming WP for these shortcoming. It was never intended to be a highly specialized, comprehensive business-builder.
As a result, the sitebuilding power of WP and the BUSINESS-building power of SBI! are a match made in online business paradise.
It Gets Better!
Better yet, WP does NOT need SBI!'s sitebuilding software nor its hosting...
So the price of SBI! for WP is 50% less for a product that is otherwise identical to what has made such a high percentage of SBIers successful...
Just $17 per month or $149 per year.
SBI! for WP...
benefits, of course, from having WordPress as its sitebuilder, especially because of the next point...
adds WordPress-specific top quality information and adapts it into its C T P M process.
complements WordPress by adding critical tools that WordPress lacks (Brainstorm It! alone is worth more than the entire price of SBI! for WP!). This is the key - the business-building process and tools that it lacks.
also does for WordPress users what it does for all solopreneurs. It updates you with what what is new in online business, important and is going to stick. It also updates you with new WordPress-related information that matters...
It even tests plugin and WP udpates for conflicts, giving you the green light for when it is safe to proceed! That removes another worrisome distraction from your business.
In other words, the philosophy is identical. Your precious time should be spent on growing your business. We take care of all the other time-consuming "stuff."