Anyone Can Build a Website.
Few Become Profitable Online Businesses.
What's the Difference?
Solo Build It! for WordPress
Struggling With WordPress? Starting With It?
Introducing SBI! for WP
Have you ever noticed how building an online business seems so fast and easy in TV commercials? "Build a website — it's easy!"
The good news is that it is indeed easier than ever to put up a website (due to the proliferation of easy-to-use sitebuilders). That is also the bad news because millions of would-be solopreneurs are building websites.
The worst news? "Site" is not the same as "business."
Almost everyone fails. All that "build a site" and "it's easy" advertising fails to mention one critical fact...
It takes more than a site to become the independent owner of a profitable online business. It takes a process, one that guides you every step of the way. There is only 1 business-building process with a proven 15-year history of success...
Solo Build It! — now available for WordPress
Follow it closely to achieve the goals you set for your business.
Do not be one of the 99% who rush to a near-inevitable future of failure!
What Is SBI!? How Does It Differ From SBI! For WP?
SBI! is a business-building product that has a 15-year history of the highest rates of online business success. When a recent study demonstrated how poorly most WordPress solopreneurs do, we developed a for-WordPress version of Solo Build It!.
Both versions of SBI! include its unique business-building system that grows long-term income and equity (i.e., salable value). More on this later, but for now, the key point is this...
SBI! for WP enables you to succeed at rates and levels that few WordPress users have managed in the past.
Why Most Solopreneurs Fail ⏳
The upside of being a solopreneur is wonderful (control, independence and freedom).
The downside? Time. More specifically, the lack of it.
One big enemy, therefore, is the constant firehose of information (e.g., Internet marketing, SEO, social media, "tips," news, etc). Link bait plays off your "Fear Of Missing Out" ("FOMO"), wasting hours of precious time. Worse, following bad information (well-meaning or a scam) can set you back by months.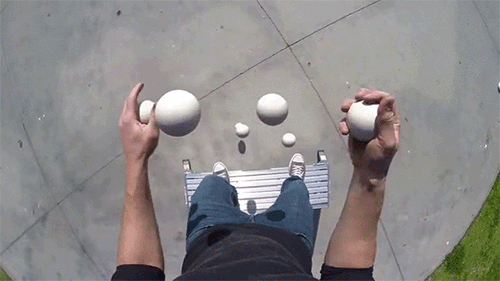 Even if you could follow it all, you should not be juggling so much time just to "keep up." Instead, focus every hour on the actual building of your online business.
If you ignore all that noise, though, how can you keep up? Good question. You can relax...
We have your back. Our "FOMO team" tracks all those balls for you, sorting "signal" from "noise." We send you that rare useful piece of new info that you actually need. You keep your eye on the ball of business, the one that means the world to you and your future. 🌏
How else does the lack of time doom your efforts? Here's a big one...
Shortcuts! They Do Not Save Time
Lack of time leads most solopreneurs into taking shortcuts. SiteBuilding/Web Hosting services know this, which is why they start you off with "pick your domain name." What a disservice.
Here are 4 common reasons to fail that all start with shortcuts. All are 100% preventable simply by doing the right upfront research and prep...
Bad Early Decisions: Make all the right calls before you choose a perfect domain name! It makes all that follows so much easier.
Failure to Stand Out: You may have noticed that successful blogs have something special. A special, intangible presence makes them stand out. Most sites never establish that. SBI! shows you how.
No "Brand Of One": You must build "trust and like." Write to connect. Interact creatively. With SBI!, you'll build an all-important "Brand of One" that prospective customers remember and like.
Failure to Monetize: Making a realistic monetization plan is critical. Maximize your monetization potential and know ahead of time that it will more than meet your goals.
Those are just the basics. There are many smaller steps within each stage. They are all "doable." Do them as if your business depends on it (it does!). And by the way, you'll do this before you pick the perfect domain name for your new business.
Let's summarize. Early mistakes limit your potential income, even pre-doom your business. Follow a proven process. Avoid the biz-damaging errors and maximize both your likelihood and level of business success.
Do this correctly, in order, no shortcuts, to get on the path to becoming that rare breed of solopreneur, one with an online business that...
is valued by visitors who become enthusiastic customers
generates growing, stable, multiple-stream income that is under your control, and
grows long-term value in the business itself (i.e., equity). If you only grow income, you have merely created a job for yourself. But building a business that can be sold for a multiple of income is serious solopreneurism.
Why SBI!? Etched in Soul...
Written By Solopreneurs, For Solopreneurs.
Ask any solopreneur what his/her most common problem is. The answer is going to be, "time." We never have enough time to do everything necessary to build a profitable online business.
SiteSell is not so much a company as a collection of solopreneurs. We not only "get" the time pressure, we still live it every day — so much to do! ⏳
The only possible solution for the everyday solopreneur was to design the only all-in-1 package of process, software, guidance, and help that squeezes every last ounce of time-effectiveness into what becomes your increasingly profitable online business.
Building a successful online business depends upon following a proven-to-work process. That "theory" has become the best track record anywhere. SBI!'s has delivered 15 years of unparalleled success.
And the gap is growing. The more complex things become and the more new developments that arise, the more simplifying and optimizing value we pack into SBI! (no change in price).
Your job? Every winning SBIer emphasizes the same key point... "Follow the SBI! Action Guide." Simple as that.