SAMPLE REVIEW OF SBI! FOR WP
This is a sample review to give you some idea on what you might say in your own review, particularly if you've never reviewed a product. You may feel free to use or disregard sections of this, though we do discourage the use of this review in its entirety as Google will see that as duplicate content and your site will not receive any SEO benefit from the review.
SBI! for WP Review - One Blogger's Perspective
TL;DR - SBI! for WP is a tremendous value for new bloggers and business owners who are trying to figure out what they should be focusing their business on.
Introduction
I was invited to review SBI! for WP and offer my thoughts on the product as a tool for helping bloggers and entrepreneurs. It should be noted that, other than complimentary access to product for the purposes of the review, I received no monetary compensation from SiteSell for my review, and my opinions were not influenced or edited in any way.
Furthermore, I am evaluating the SiteSell Affiliate Program and am considering partnering with SiteSell to offer SBI! for WP as a solution to my own clients. For now, this review is offered purely for your benefit and information, but affiliate links may be added in the near future.
About SBI! for WP
SBI! for WordPress is a really interesting and helpful package. It's more than just online training, and it's more than just a plugin for keyword research.
The product is sold on a subscription basis for just $17 a month, or $149 a year, and it does include a 30-day money back guarantee in lieu of a free trial.
While I didn't personally go through the ordering process, the page to purchase the subscription looks straight-forward enough, with options for credit card and PayPal.
Upon logging in, you're presented with all of the features included with the product:
Action Guide - SiteSell's online training in how to build a business
Brainstorm It! - SiteSell's keyword research and niche discovery tool
Additionally, there is access to a wealth of premium articles and content, as well as a link to download a plugin, which we'll get into a moment.
Who Is This For?
As I began to sift through the online training and keyword research tool, it became clear to me how valuable this would be to someone just starting. If your blog or business is at year 0 through 2 or 3, you'll likely get phenomenal use out of this product.
On the other hand, unless you're a consulting agency who might use the tools on behalf of clients, it's likely that an experienced blogger or business owner wouldn't need SBI! for WP. However, using Brainstorm It! on an ongoing basis to research and analyze potential blog posts and page content might not be a bad idea.
What I Liked
The one part that blew me away was, after I'd done some initial keyword research and installed the plugin, how SBI! for WP pulled my "Master Keyword List" into my WordPress site and allowed me to view my target keyword data and competition right within a post.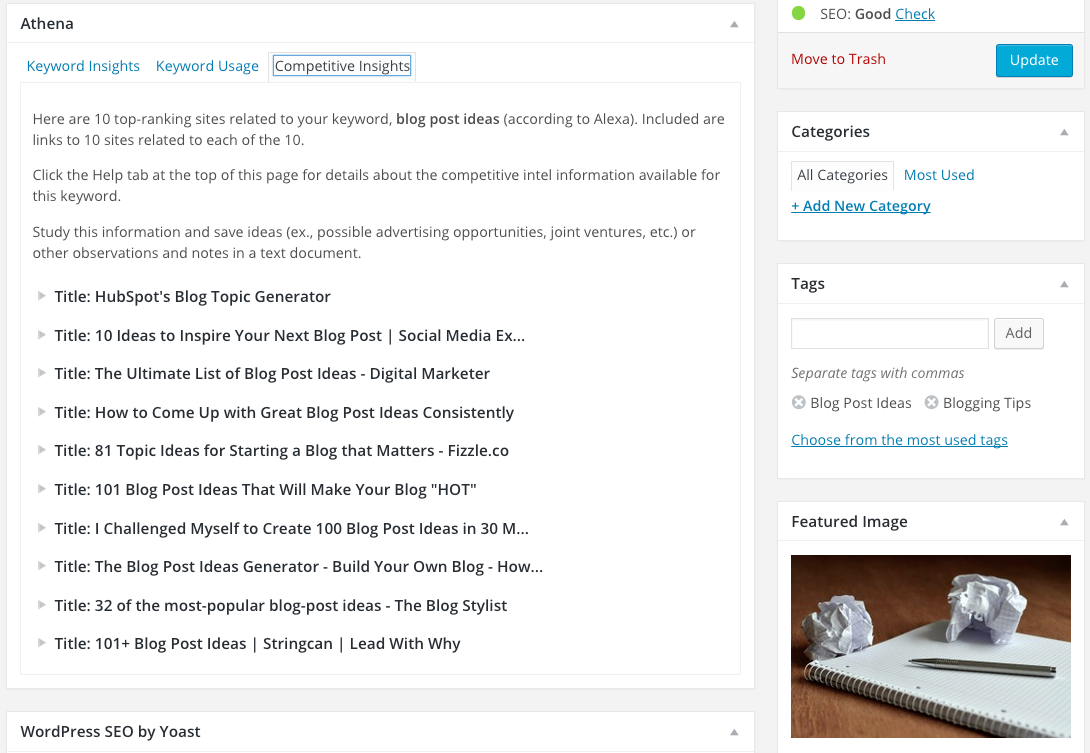 What I Didn't Like
The keyword research aspect to SBI for WordPress, Brainstorm It!, is a complex tool. It took a while to get the hang of how to set up different searches to come back with the kinds of keywords I was looking for. And there's definitely an art to reviewing the resulting keyword data and interpreting it, though the Potential value for each keyword is a good indicator.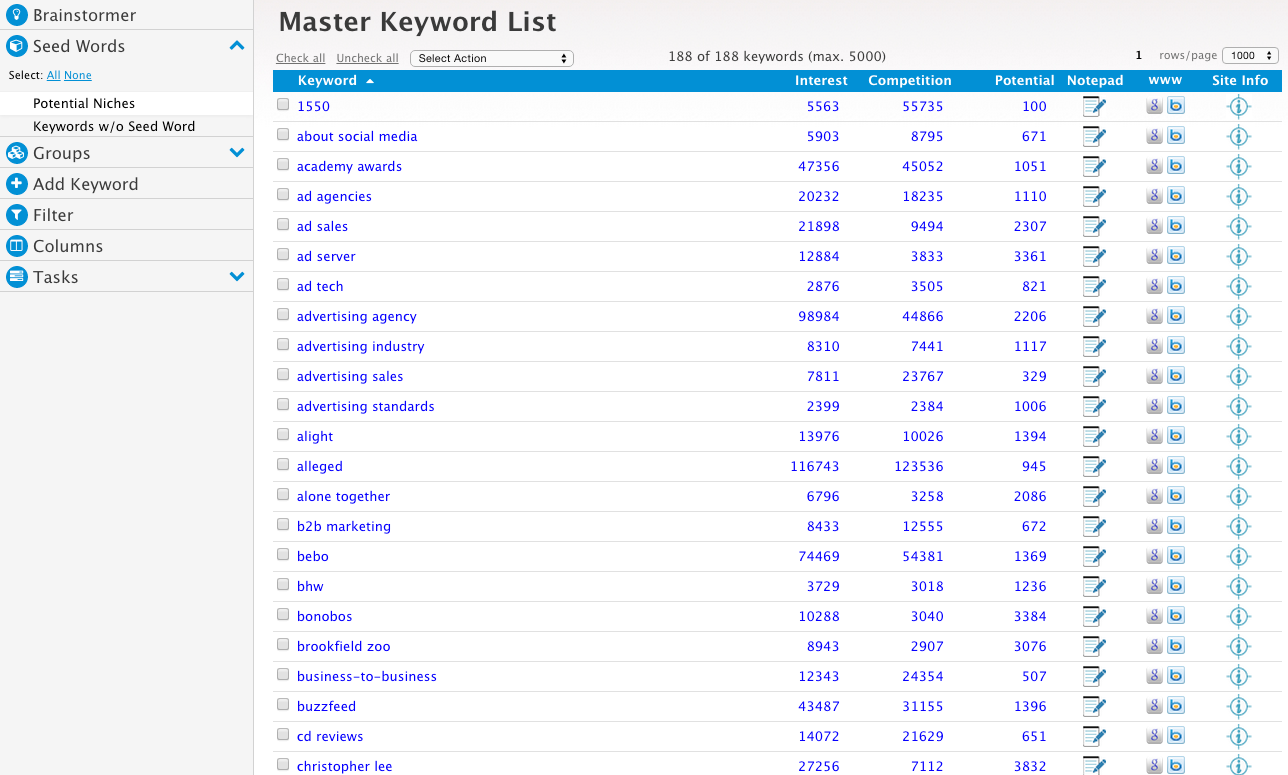 What's Next?
Clearly, SBI! for WP is a powerful tool for bloggers and entrepreneurs. They can use the Brainstorm It! tool to research what their potential customers are looking for and make sure that their business, and their content, are a good fit.
And for new business owners, there's tremendous value within the Action Guide, with details sections on, for instance, how to monetize your site.
I give SBI! for WP a High Rating, and would strongly recommend you give it a try yourself.
If you found this review helpful, please let me know in the comments below!
End Sample Review